Antibes Rattan Garden Furniture
Antibes Sun Loungers | Rattan Sun Loungers
Crafted from Rehau Raucord® rattan, these sun loungers look and feel the same as if they were mage from genuine rattan but they offer much better durability and weather-resistance so they can be left outside all year round. Built over a sturdy aluminium frame, these sun loungers have been built to stand the test of time.
Antibes Rattan Garden Furniture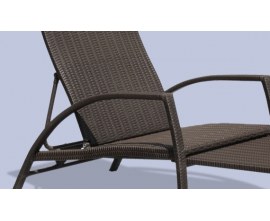 Antibes Rattan Garden Furniture
Our Monaco sun loungers will look stunning in any garden patio or poolside. With an adjustable backrest, these sun loungers are as comfortable as they are stylish. With a choice of colours to choose from, view our range of Monaco sun loungers today to find the perfect lounger for you.