Lymington Dining Sets
Lymington Dining Sets | Teak Garden Furniture Sets
Crafted from durable, sustainable grade-A teak, these sets have been built to stand the test of time, no matter what the elements can throw at them! Weatherproof and rot-resistant, they can remain outdoors all year round and only require very minimal maintenance. For a dining set that will last you through the years, browse our range today and order online or give us a call if you see something you like.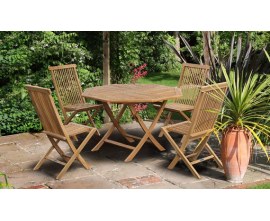 Lymington Dining Sets
Browse our range of Suffolk teak dining sets to find a set that will never let you down on quality, value or style. With a range of different styles and sizes to choose from, you're sure to find the perfect teak dining set for you.