Serenity Sun Loungers
Serenity Sun Loungers | Teak Steamer Chairs | Wooden Deck Chairs
Crafted from the finest, sustainable grade-A teak, our Halo sun loungers have been built to stand the test of time. They can remain outdoors all year round in all weather and only require minimal maintenance. Guaranteed to last for years to come, why not view our range of Serenity sun loungers here.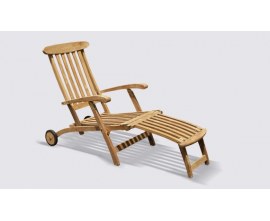 Serenity Sun Loungers
Lounge about in the ultimate luxury with our Serenity teak garden sun loungers. With an adjustable backrest, wide armrests and a removable footrest, our Serenity sun loungers are as comfortable as they are stylish.