Teak Folding Garden Chairs
Teak Folding Garden Chairs | Teak Folding Chair | Foldable Teak Chairs
Teak folding garden chairs are a practical and stylish option for outdoor seating, allowing easy and space-efficient storage. Our wide range of teak folding chairs includes a variety of different, charming designs. We also perform a bespoke service, if you require custom teak wooden folding chairs. Expertly crafted using sustainable, plantation teak hardwood, these folding teak dining chairs have been built for long-lasting satisfaction. Shop now for teak folding garden chairs.
Teak Folding Garden Chairs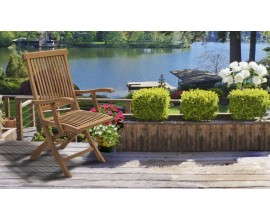 Teak Folding Garden Chairs
Teak folding garden chairs allow for convenient and easy storage, making them ideal for smaller settings or simply reclaiming space. These teak folding chairs have been carefully constructed using sustainable teak hardwood and sanded to a smooth-to-touch finish, resulting in great style, comfort and durability. The sturdy construction of these teak wooden folding chairs also conveniently allows them to remain outside all-year-long with minimal maintenance. We also provide a bespoke service, allowing you to order a modified version of an existing design or create brand new folding teak dining chairs from scratch. Shop now for teak folding garden chairs.