Garden Scatter Cushions
Outdoor Accent Cushions | Garden Cushions
Elevate your outdoor oasis with our stunning collection of Garden Accent Cushions. Designed to enhance the comfort and style of your outdoor seating, these Outdoor Scatter Cushions are the perfect addition to your teak garden benches. Crafted with premium materials, these cushions are not only durable and weather-resistant but also provide optimal support and relaxation. Whether you're enjoying a quiet moment alone or entertaining guests, our Garden Accent Cushions will add a touch of elegance and comfort to your outdoor space.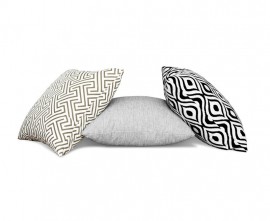 Garden Scatter Cushions
Transform your outdoor living area into a relaxing and inviting retreat with these versatile and stylish outdoor scatter cushions. Our selection of stylish and durable accent cushions offers a variety of patterns sure to suit any taste and style. Made with weather-resistant materials, these cushions are built to withstand the elements while providing exceptional comfort and support. Whether you're looking to add a pop of color, enhance your patio furniture, or create a cozy seating area, our Outdoor Scatter Cushions are the ideal choice.