SAFE & SECURE CONTACTLESS SHOPPING - FROM ORDER TO DELIVERY
Teak Garden Furniture Accessories
Wood Garden Decorations|Garden Furniture Accessories|Teak Accessories
These wooden garden decorations will complement your existing teak furniture and provide extra practicality, comfort and style to your indoor or outdoor setting. Our range of garden furniture accessories and teak accessories encompasses everything from planters to footstools so you're sure to find exactly what you need to suit your purpose. We also offer a bespoke service so if there's something else you'd like not shown here, please get in touch and we'll see how we can help.
Teak Garden Furniture Accessories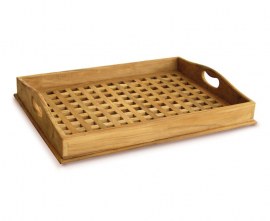 Teak Garden Furniture Accessories
These wooden garden decorations are an interesting way to adorn your garden and to make the most of your outdoor space. These teak accessories will complement our teak furniture to create an eclectic look that's sure to leave a lasting impression on visitors. Crafted from sustainable plantation teak, our garden furniture accessories create attractive focal points and can be used indoors or out, ensuring years of pleasure.